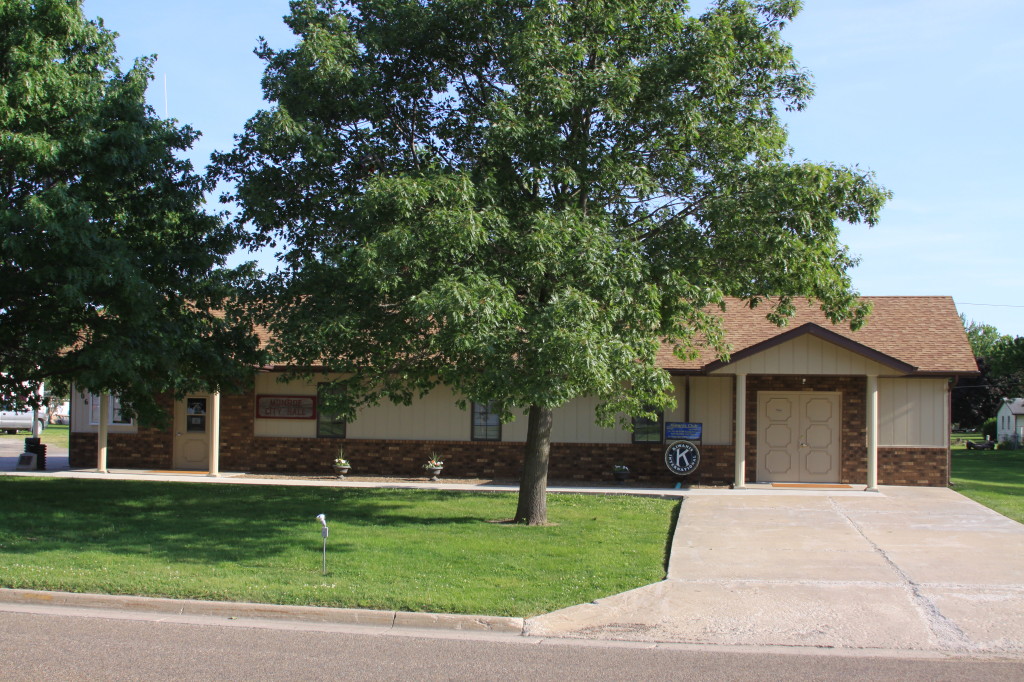 City Hall is located at 206 West Sherman Street.  Office hours are from 8:00am to 4:30pm, Monday through Friday.  Closed from 12:00pm to 1:00pm for lunch.
Services
Water, Sewer & Garbage – Billed by the City on a quarterly basis.  A non-refundable Utility Service Fee is charged on every new account.  Garbage is billed at $18.25 per month.  Garbage and recycling totes are provided.
Electricity & Gas – Billed by MidAmerican Energy:
New Customers 1-888-427-5632
For gas problems 1-800-595-5325
For electrical problems 1-800-799-4443
Telephone – Billed by Windstream 1-877-901-4692
Cable – Billed by Mediacom 1-800-332-0245
Garbage – KAL/Midwest Sanitation 641-628-8445
Cemetary – Silent City Cemetary – Lots available for purchase at City Hall
Pet License – Available at City Hall and are due before April 1st of each calendar year.  Cost $10.00 or $20.00 per year.
City Hall Rental – The City Hall building is available to rent.  The cost to rent City Hall is $50 without the use of the kitchen or $65 with the use of the kitchen.  You can check for available dates on the calendar below.  If you would like to reserve an available date complete the submission form below and we will respond via email with your confirmation.
  City of Monroe
206 W Sherman
Box 370
Monroe, IA 50170-0370
641-259-2319
641-259-3490